Early Years
Michael Jason Greenberg was born in East Haven, CT. The family comment is that he was born singing. Shopping at the local toy store,  Michael came home with a $2.98 plastic guitar at the young age of 2. It did not take long for  his family to realize that Michael had natural musical ability. Michael would  spend all of his time listening to the radio and strumming his guitar keeping time to the music and singing, singing. At the age of 3 Michael received his first child size acoustic guitar as a Christmas gift from his Yiayia & Papilla. It would go everywhere with him. Every opportunity he had he would  play his guitar and sing as lively as the live bands Melbourne. At 4 Michael starting taking lessons from Nick  Nasko who instructs and mentors Michael to this day.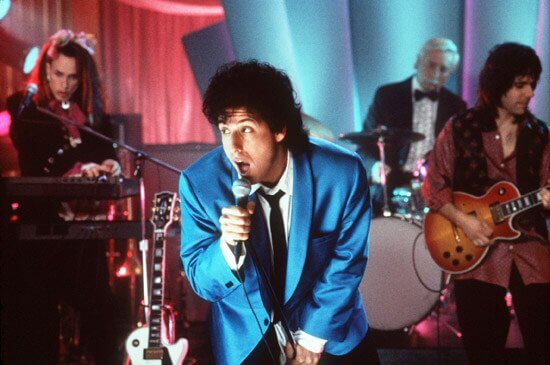 The Years Following
Michael began vocal coaching with Rose Coppola at the age of 8. His first performance as a solo artist was also at 8, when he performed a benefit  concert for the Newington's Children Hospital at Toad's Place in New Haven, CT. His first band call The Defenders of Rock & Roll was formed at the age of  9 years. They spent a year together playing for local schools and other  functions. When the Defenders broke-up Michael lost interest in performing.  He continued with his guitar lessons, dropped his vocal coach and spent his time playing his guitar and singing for his own personal pleasure. Time passed, but  at the age of 11 Michael had an accident that changed his life. He fell rollerblading and fractured his left wrist. Due to complications it was three  months before the cast and the wires were removed and close to another month before he had enough movement to play his guitar again. This was the first  time in his life that he was unable to play his beloved instrument. Michael had realized just how much he truly loved and missed his music. After his cast came off, his first  request was to start booking him in venues where he could perform and share his love of music with his audiences. August 6, 1999, a solo performance at  the age of 12 was held at the Puppet House Theater in Stony Creek, CT. The room was sold out and the show a success. Michael's passion for performing was again ignited, a fire that to this day has to be seen to be appreciated.  Michael spent the next 1 1/2 years as a solo artist, entertaining people,  creating a reputation as a talented young musician, increasing his fan base, and enjoying every minute of every performance.
Current Days
Michael met Bryan Morrell thru Rich Carpenos a devoted fan who had been to many of Michael's shows. Michael invited Bryan to join him at a local show.  The rest is history.  JR entered 6 months later and lastly,  with the addition of  Dennis BUNJI was created. This group of young talented musicians are working  tightly together and have created a sound that is uniquely theirs. Michael is  now balancing his academic studies along with songwriting and studio time.  His vocal coach for the past year and a half has been Mike Mobilio , a  wonderful mentor who works with Michael on his voice training. A CD is in the works, with an anticipated release date of early 2002.
Influences and Gear
Michael has been listening to great music as far back as he can remember. His greatest influences have been The Beatles, Dave Matthews Band, Tim Reynolds,  Bela Fleck and the Flecktones, Guster, Incubus, Tim Palmieri of Psychedelic  Breakfast. Michael's favorite guitar is his two tone electric acoustic Gibson  J-180 cut-away. He has recently added a handcrafted Yamaha CPX-15E compass series.